⭐ (CÓ KEY) Zion Builder Lifetime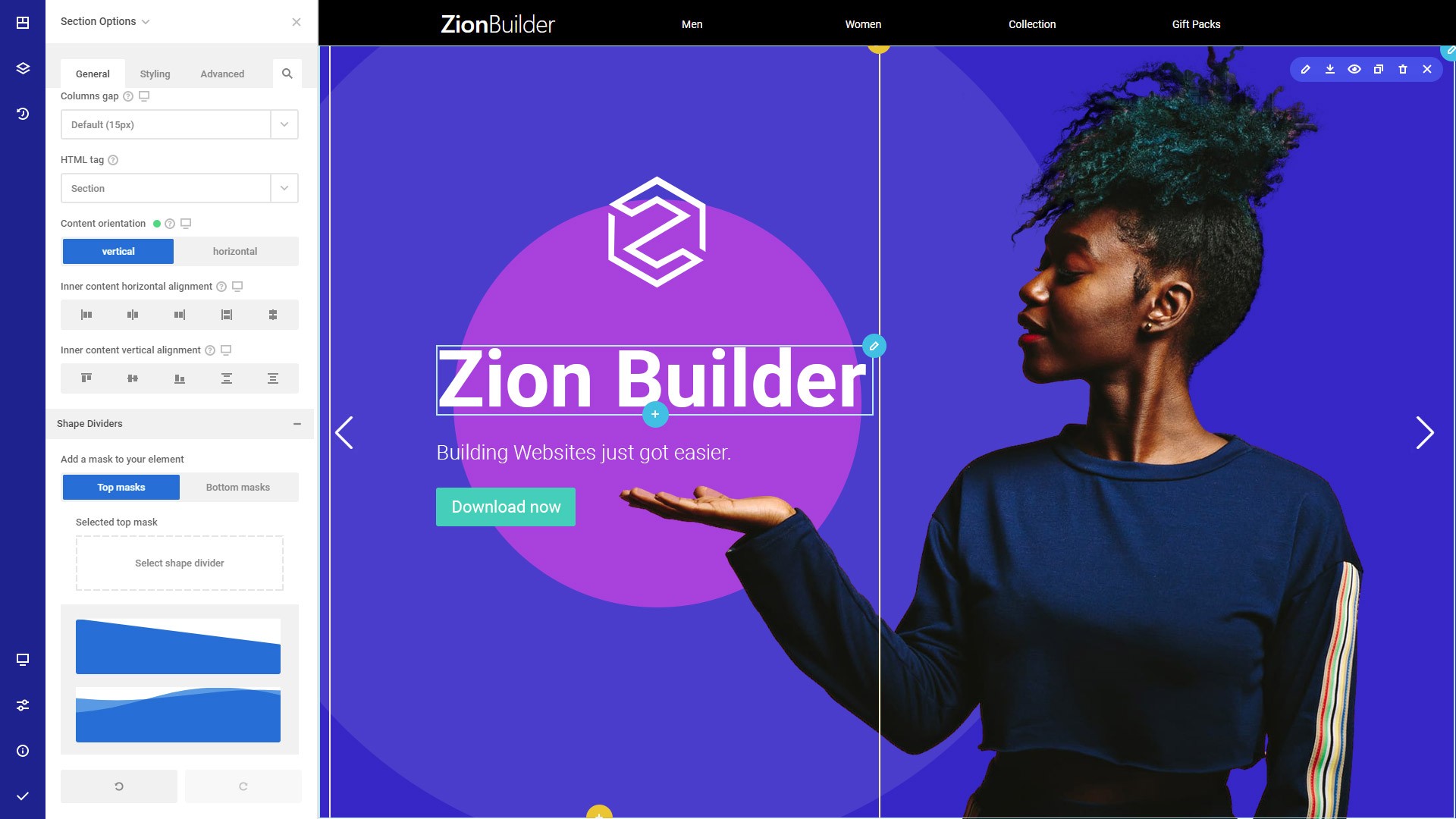 ⭐ (CÓ KEY) Zion Builder Lifetime
Bạn sẽ nhận được Zion Builder lifetime key dùng cho 1 website.
----------------------------
Zion Builder is a new WordPress Page Builder plugin built with only one thing in mind: speed! Both in front-end and back-end.

Speed is now used as a ranking factor for mobile searches. The new Google Core Update forces site owners to re-think their websites, in order to have a better page speed score.

You'll need an optimized website, with a clean code, built with a page builder that is lite, fast, powerful, and super flexible, that has all your desired features, and then more.

A page builder where you don't need to be tech-savvy to use it, where no coding skills are required but have all the necessary tools for advanced users.

A page builder with features like Theme-Builder, Header and Footer Builder, WooCommerce Builder, Dynamic Data, Repeaters, Slider & Modal builder, Child Selectors, Mega-menu, Global colors, Library of pre-designed templates & elements, scroll animations etc.

A page builder like Zion Builder.
Cập nhật: 28/08/2021 11:33
Item này được người bán hỗ trợ key hoặc mã kích hoạt sau khi mua. Vui lòng tham khảo thêm trong phần Ghi chú dành cho người đã mua hoặc để lại bình luận ở bên dưới item. Ngoài ra bạn cũng có thể liên hệ với người bán để được giúp đỡ thông qua chức năng gửi tin nhắn.
Item này không được hỗ trợ cài đặt
PHUONGLIB


Các item khác của thành viên này